I watched the coverage of former FBI Director James Comey after he was fired by President Trump. He was in Los Angeles, scheduled to give a speech that evening. He cancelled the event and flew back to DC.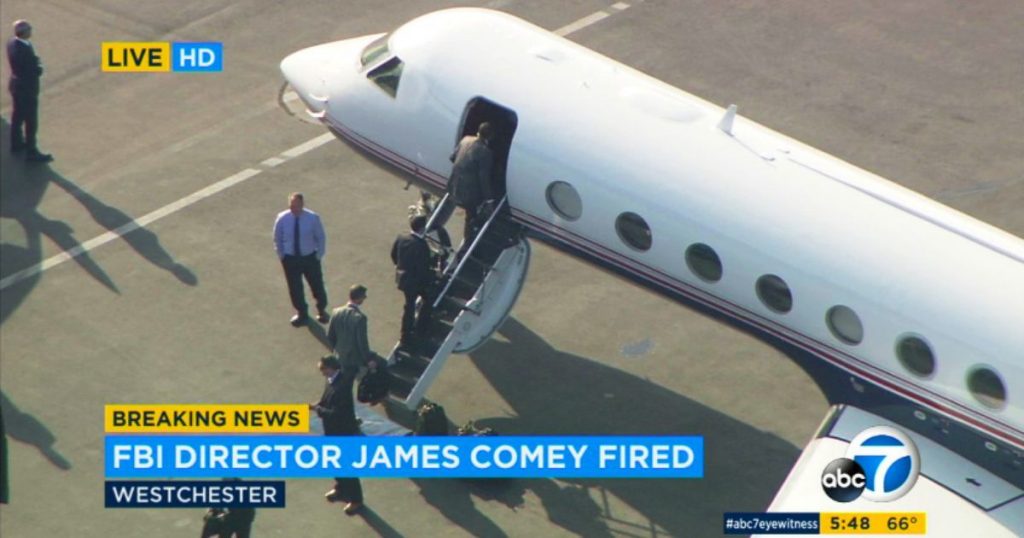 Director Comey has a federal salary of $172,100 according to a report by CNN. That's a pretty good wage but to me it seems low for the guy who the top dog in law enforcement.  But wait, there are some good fringe benefits with the job.
Here's where the Waste and Abuse comes about. As I watched his departure from LAX he was boarding a private jet. I looked up the tail numbers of the plane and the FAA lists the plane as a Gulfstream G550.
Back the truck up! A G550 is a $61,500,000.00 ride. That's a lot of bling to bebop around the country in. A G550 can fly 6,750 nautical miles at almost 90% of the speed of sound! Make that bebopping around the world in.
I guess I'd be pissed off if I lost that bennie from my job!